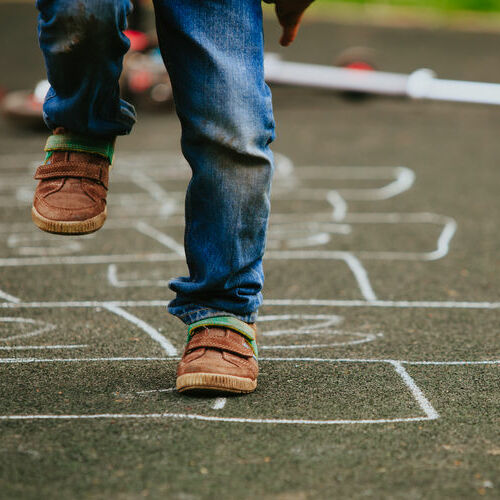 Improving and Extending the Life of Your Lot
Does your asphalt driveway have a few minor cracks or holes in it? Has your asphalt parking lot lost quite a bit of shine from its original appearance? Depending on how old your lots are, you may not need to completely remove the asphalt and replace it. Instead, you may be able to get away with sealing or coating it. Connect with eSquared Asphalt Maintenance today to see if you qualify for pavement sealcoating in Waco and Temple, TX. Dial 254-716-8685 to get started. 
Paving and Sealcoating: What is It?
There is a difference between paving and sealcoating options. If you are paving an area, you are adding a whole new layer of concrete or asphalt to the area. If you are completing an asphalt pavement sealcoating, you are adding protective coating over the asphalt. This protective layer will provide adequate protection from water, oils, and even U.V. damage. If your asphalt lot is in relatively good condition, then sealcoating will also provide a certain amount of crack repair and maintenance. It will not be a solution for pothole repair, but minor issues can easily be filled to provide a seamless and even surface. Along with this, there are a number of other advantages to sealing an asphalt pavement area. Overall, this is something anyone with an asphalt lot or area should consider. While it is an investment, it's one that pays off over time. To learn more, contact eSquared Asphalt Maintenance. We are the leading experts in your area and can help you with any paving or sealing need.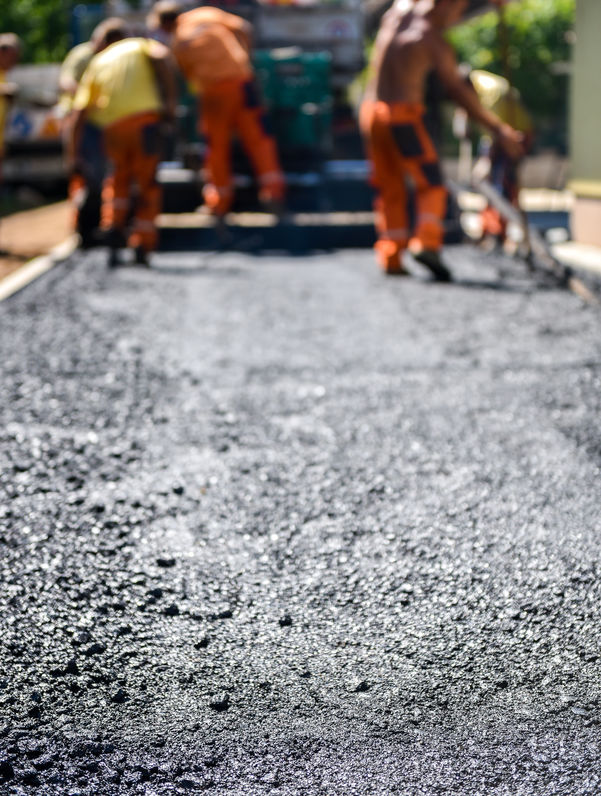 Benefits of Pavement Sealcoating
Pavement sealcoating solutions can offer a whole host of benefits to both commercial and residential property owners. Asphalt surfaces can easily become damaged with excessive traffic and exposure. With a sealing service, you can experience advantages such as:
Minor Repair Service: With sealcoating pavement maintenance, you'll be able to see minor repairs and issues easily dealt with. Coatings like this fill in minor cracks and holes to provide a level surface that will be able to withstand just about anything.
Protection: Additionally, a sealcoating application will protect your asphalt area from several damaging elements. Things like oxidation, erosion, UV rays, water, oils, gasoline, and more can result in serious problems to an asphalt lot or driveway. On top of that, a coating makes your lot non-porous, which means that dirt, gravel, and other damaging items won't be able to collect in holes or cracks. 
Clean and Even: With an even coating, your asphalt lot will have a consistent, even surface. This is important for a variety of reasons. For starters, you won't have to worry about things becoming lodged or damaged within the surface. More than that, you'll be better able to sweep and clean the area, reducing the need for expensive maintenance services.
Inexpensive: Yes, the cost to seal your asphalt lot every few years is less expensive than regular repair services. That's because, as mentioned, sealcoating pavement maintenance helps to extend the life of your lot. This is done through protection from the elements as well as through filling and prevent future cracks. 
Sealcoating your asphalt lot will provide incredible benefits that you can rely on. Though it won't help if your property has been affected by storms and needs commercial water damage cleanup, a sealcoating service is a great way to finish that process. With lasting results that you can trust, pavement sealcoating can help you much more than you may realize. Connect with eSquared Asphalt Maintenance for more information.
Frequently Asked Questions
Is sealcoating asphalt necessary?

Generally speaking, no, sealcoating is not a necessary act or service your asphalt lot may need. That in mind, sealing the asphalt can provide a number of benefits that you may not otherwise experience.

What is pavement sealing?

Sealing pavement refers to the process of adding a protective layer to asphalt-based pavements. This protective layer provides protection from the elements including water, oils, and UV damage. It can fill in minor cracks to provide an even surface as well.

What is the difference between paving and sealcoating?

With sealcoating, a contractor is applying a layer of protective material that will guarantee lasting results. You'll have an asphalt lot or sidewalk that is incredibly durable and long-lasting. With paving, you are essentially adding a whole new layer of asphalt to an area. While this can be good, it can also be incredibly detrimental to the life-span of your lot.

Does sealing asphalt extend life?

Yes, this process will help to further extend the life and appearance of your lot. Sealcoating helps to improve the physical look of an asphalt lot, but it does more than that. It can also add several years to the time and use you'll be able to get out of it as well.

How often should asphalt be sealed?

For an asphalt lot, you should schedule to reseal the lot once every three years. This will help to avoid any damages caused by traffic, foot traffic, the elements, oils, and more.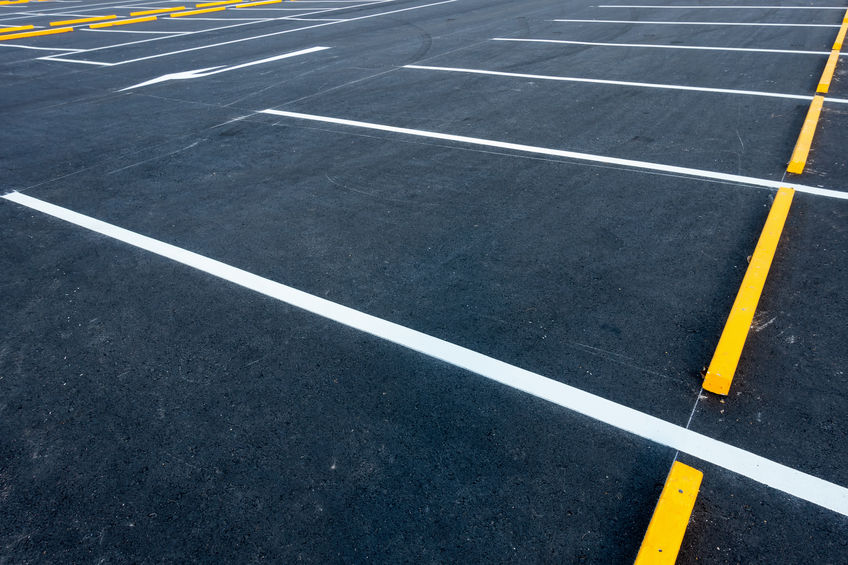 Call to Schedule a Consultation Today
Call our team today about pavement sealcoating in Waco and Temple, TX. A eSquared Asphalt Maintenance representative is available now at 254-716-8685. We look forward to hearing from you.