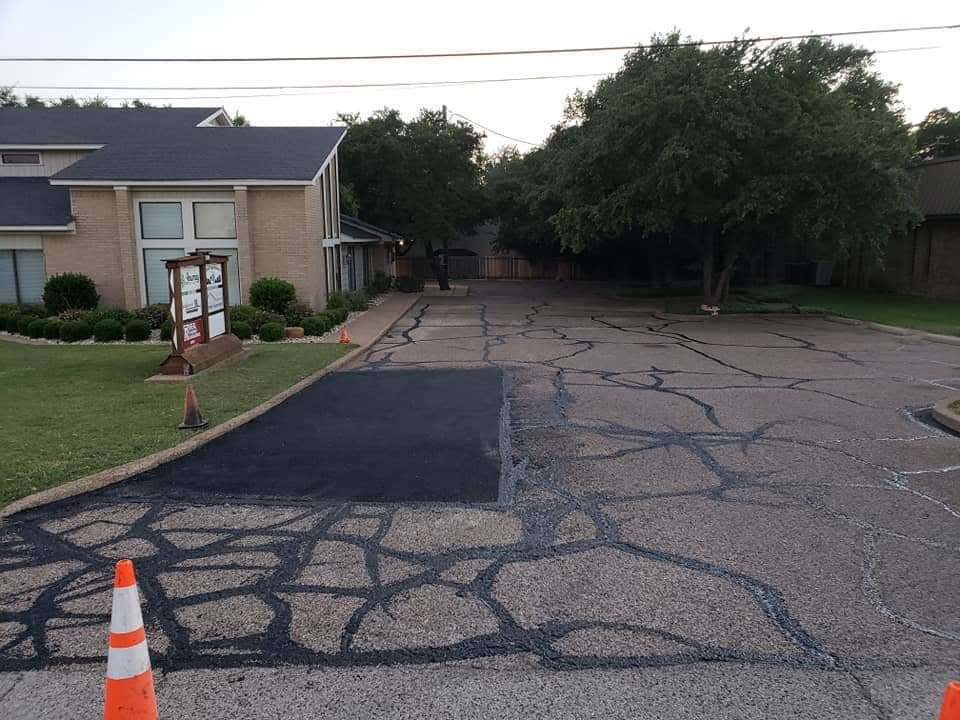 We Repair Concrete and Asphalt Cracks
Have you noticed cracks starting to form in your asphalt or concrete driveway? Are there cracks forming in other asphalt or concrete on your property? If so, you need to get professional cracks repairs. Asphalt and concrete cracks not only look unsightly, they can also cause other damages to your property. For expert crack sealing and repair in Waco and Temple, TX, please call the specialists at eSquared Asphalt Maintenance. We are able to inspect the cracks in your concrete or asphalt and determine how severe the damage is and how major or minor the repair will be. Pick up the phone and call us at 254-716-8685 in order to make an appointment.
Why Crack Sealing is Needed
There are several reasons why crack sealing is a good idea. As cracks form in your asphalt or concrete, they let in dirt and debris. As time goes by, these intruders can cause degradation in your pavement that can lead to potholes, spidering, and even raveling. Crack sealing can also prevent reflective cracking. This occurs when the pavement is resurfaced but not crack sealed beforehand. Cracks will resurface as the pavement expands and contracts with fluctuating temperatures, causing the resurfaced pavement to become worn and brittle. At the first sign of asphalt or concrete cracks, please call our specialists for crack repair in Waco and Temple, TX. We incorporate hot rubberized crack sealing, in order to provide a more professional and durable solution than just your average run of the mill cold crack sealing you can get at your local market. We are able to repair cracks in these types of concrete and asphalt areas.
When your concrete has severe damage, our experts may advise an asphalt overlay on top of cracksealing to ensure that your concrete is well-protected and resistant to hazards. When the damage can't be undone, our experts can replace your concrete to provide you with a strong, uniform new concrete surface. The eSquared Asphalt Maintenance professionals will inspect your pavement and discuss each of your choices in detail to ensure you are able to make the best decision for your company. Call us today at 254-716-8685 to learn more about your paving options.
Contact Our Specialists for Crack Sealing and Repair
Whether you have traverse cracks in your asphalt parking lot or expansion cracks on your concrete sidewalk, we are able to help you! eSquared Asphalt Maintenance can provide reliable and effective crack sealing in the Waco and Temple, TX areas that will leave your concrete or asphalt looking better than before. From sidewalk crack repair to parking lot crack repair, there is nothing that our team can't handle. To set up an appointment time for this type of service, get in contact with us at 254-716-8685! We are here for our clients when they need us the most!