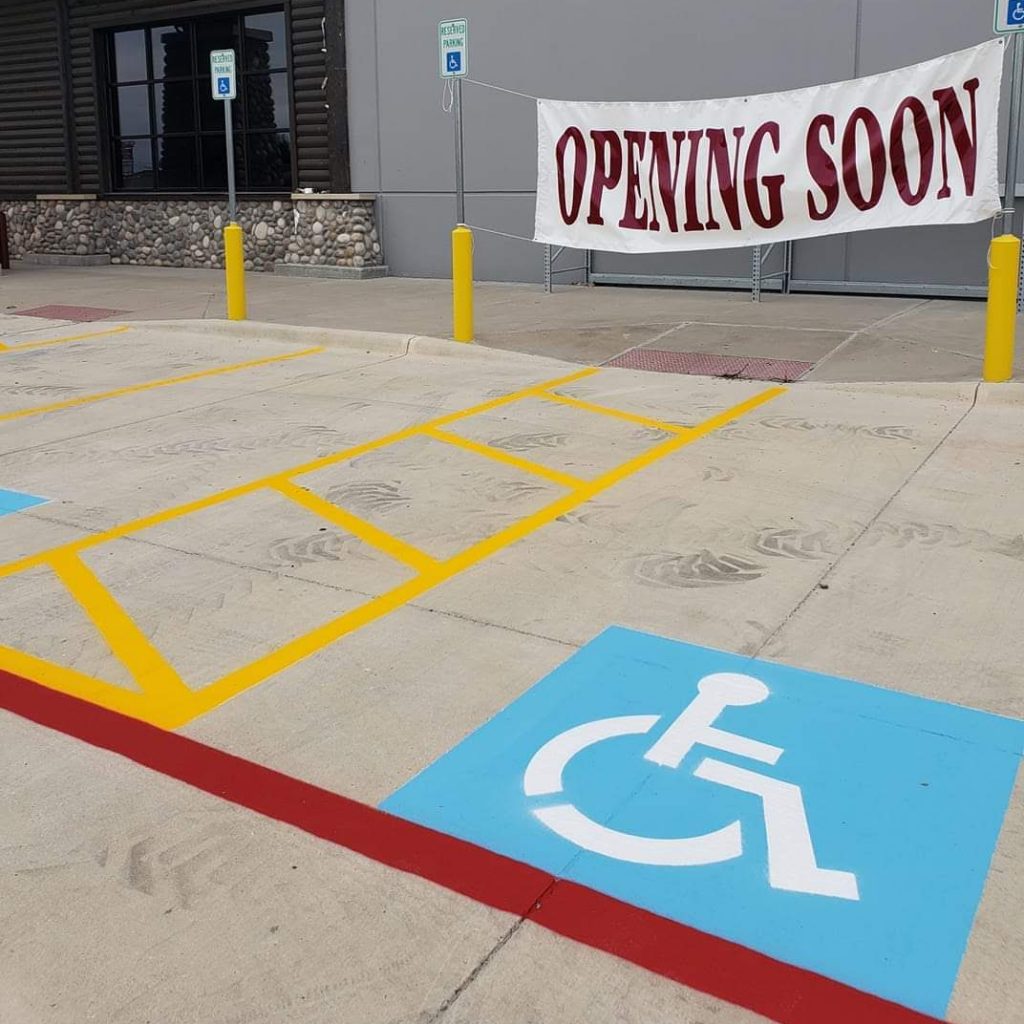 Expert Painting Services
Handicap logos, much like handicap striping, are highly regulated by the ADA (Americans with Disabilities Act) which protects the rights and safety of handicap people in public places. Along with the ADA, your city may have specific ordinances that commercial and multifamily parking lots must comply to. When you need handicap logo painting in Waco and Temple, TX that complies with all of the required specifications and guidelines, call our professional painters at 254-716-8685 for a consultation.
What is ADA Regulation?
In 1990, the U.S. Congress passed the ADA Act, which regulated the accessibility provisions for all public areas in order to discourage discrimination against handicap people. These regulations provide nationwide regulations for all business entities to help ensure the safety and well-being of the American handicapped population. This Act covers all business types and provides guidelines for all things from the parking lot to website accessibility. Our professionals stay up to date on all ADA requirements, adjustments, and amendments to ensure our customers are always in the clear.
Benefits of Using a Professional Painter
Parking lot paint jobs can be both tedious and time-consuming. Additionally, when painting handicap markings, rules and regulations of size, color, placement, and amount must be followed in order to be compliant with your city. Our professionals know the city ordinances and regulations as well as the ADA requirements that must be followed for your handicap logo. This saves you time and effort and gives you peace of mind in all aspects of compliance. Our painting experts work diligently and accurately to provide perfectly placed and colored logos to ensure that your parking lot has never looked better. Our high-quality paint products can withstand weather and traffic and provides the ultimate reflection and tint so that your logos resist peeling and stay bright and reflective for longer.
For a paint job that can withstand the elements while keeping its reflectability and accuracy, call the painting experts at eSquared Asphalt Maintenance. Our team provides quick, long-lasting work that complies with all state, local, and ADA requirements and adds a vibrant, new look to your parking lot. When you need reliable handicap logo painting in Waco and Temple, TX, call our professionals at 254-716-8685 to schedule your appointment.