At eSquared Asphalt Maintenance, we pride ourselves on offering comprehensive, convenient service at the right price. We specialize in seal coating, crack sealing, asphalt repair, and striping. We understand the importance of keeping your parking lot and exterior surfaces clean, presentable, and compliant, and work hard to provide services that can help you achieve your goals.
When you're looking for professional striping or sealcoating services in Waco and Temple, TX, call our experts at 254-716-8685 to receive impeccable service that fits your budget.
Asphalt Resurfacing and Repair
Does your asphalt parking lot have a ton of cracks or damages? Our experts can fill unsightly cracks and repair raveling or ruts before they cause major damage to your pavement. By using techniques like cracksealing, our professionals can repair your pavement and reinforce its strength and resistance.
Over time, your asphalt or concrete may become worn and damaged by traffic, weather, UV rays, and simple aging. When cracksealing won't do the trick, our experts are able to resurface your pavement. Resurfacing provides an added layer of asphalt to your pavement which provides more durability and a longer life for your parking lot or driveway. Many times, resurfacing can be completed in lieu of replacement, preserving your current parking lot and saving you money. Call the eSquared Asphalt Maintenance team at 254-716-8685 to find out if pavement resurfacing is the right choice for your business.
We are able to fill your pavement's cracks and repair holes, and other damages easily and quickly so that your parking lot is restored. Our team uses crack and surface sealing techniques to eliminate cracks and other blemishes and leave your asphalt strong and revitalized. This will help ensure small issues don't turn into big problems. For asphalt repair and resurfacing in Waco and Temple, TX, give us a call today at 254-716-8685.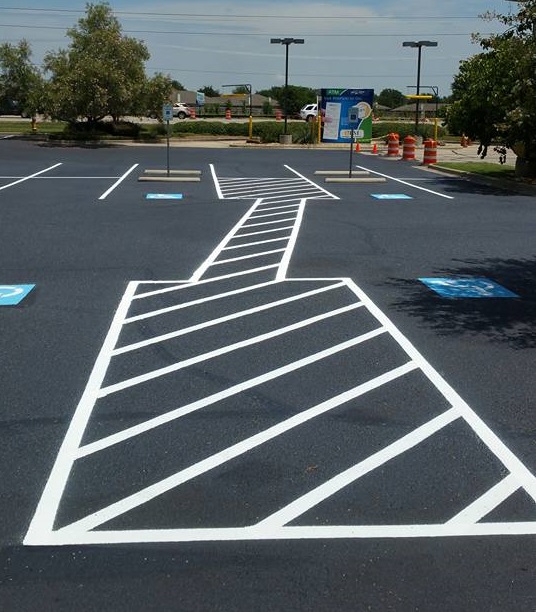 Expert Painting and Lining for Any Pavement
Our parking lot striping and pavement painting team can complete any painting project you require accurately and in compliance with all ADA and EPA regulations. Our services can be completed within your schedule to minimize interruption to your business. Keep your parking lot clear, inviting, and in compliance with parking lot striping performed and even parking lot maintenance in Waco and Temple, TX by our experienced technicians.
When you need parking lot maintenance services to improve the look and function of your space, our professionals can offer realistic solutions for every budget and requirement. Our knowledgeable team is up to date on your area's regulations to ensure that you are always satisfied and compliant with every task we complete.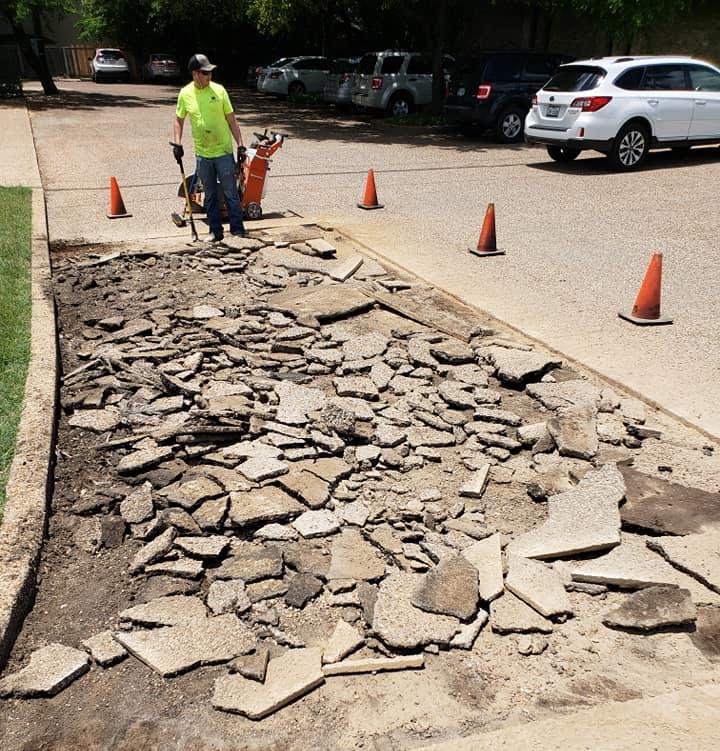 Concrete Installation & Restoration
When you need paving services for your commercial property, our professionals are here to help. Our technicians can complete any concrete installation job accurately and to your specifications for a finished product that you can be proud of. The eSquared Asphalt Maintenance professionals are experienced and trained to ensure that your concrete is smooth and uniform from the outer layer to the sub-base.
When your concrete has seen better days, look to our professionals to provide expert resurfacing and restoration surfaces that can return your construct to its original beauty while reinforcing its durability and strength. Give us a call today at 254-716-8685 for pavement sealcoating and parking lot maintenance in Waco and Temple, TX.