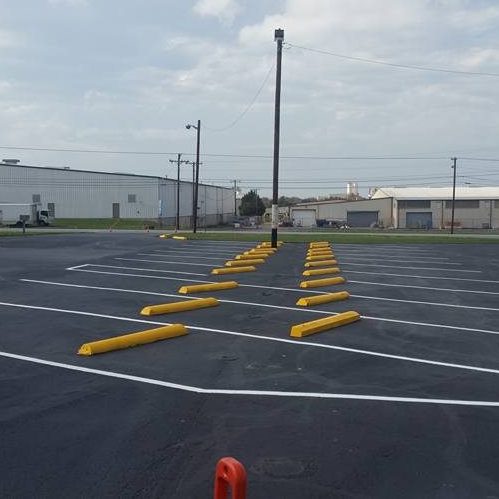 Professional Maintenance for Your Parking Lot
The eSquared Asphalt Maintenance team provides exceptional service completed by trained service providers that doesn't strain your budget. Our technicians work with you and deliver all of your options clearly and thoroughly to provide the best outcome and benefits for your business professionals guide you through the process to guarantee your complete satisfaction by going over all of your options clearly and completely. No matter if you want a new decorative patio or you're looking for commercial concrete striping, our Killeen, TX experts are ready to help. Call 254-716-8685 to talk with our representatives today.
Concrete Marking
In an effort to provide only top quality concrete striping in Killeen, TX, our experts are kept up to date on all local and state codes. We provide advice on material and product options such as cost, performance, and lifespan, and provide professional painting that's uniform and flawless. Our team is trained in all EPA and ADA codes and guidelines to ensure that your job is always completed within compliance.
Pressure Washing
Our experts can provide pressure washing services for all of your commercial structures including sensitive wood and vinylwithout making marks or spray patterns. We can offer comprehensive cleaning of your soft surfaces without causing damage or streaking. Our professionals will restore the fresh look of your material and maximize its lifespan and resistance. For commercial pressure washing in Killeen, TX, turn to the team you can trust. Call 254-716-8685 to learn more about our pressure washing services and benefits.
Concrete Installation and Restoration
Our professionals can provide installation, repair, and restoration of your concrete structures such as retaining walls, walkways, driveways, and even fence columns. Our professionals are trained at specialty concrete and can deliver completely customized finishes like decorative or stamped design techniques. Our cleaning and protective concrete services afford your constructs with protection from UV rays, weather, and water that can lead to premature degradation. If you need concrete services around Killeen, TX, call the professionals at eSquared Asphalt Maintenance for unbeatable workmanship that lasts.
Additional Services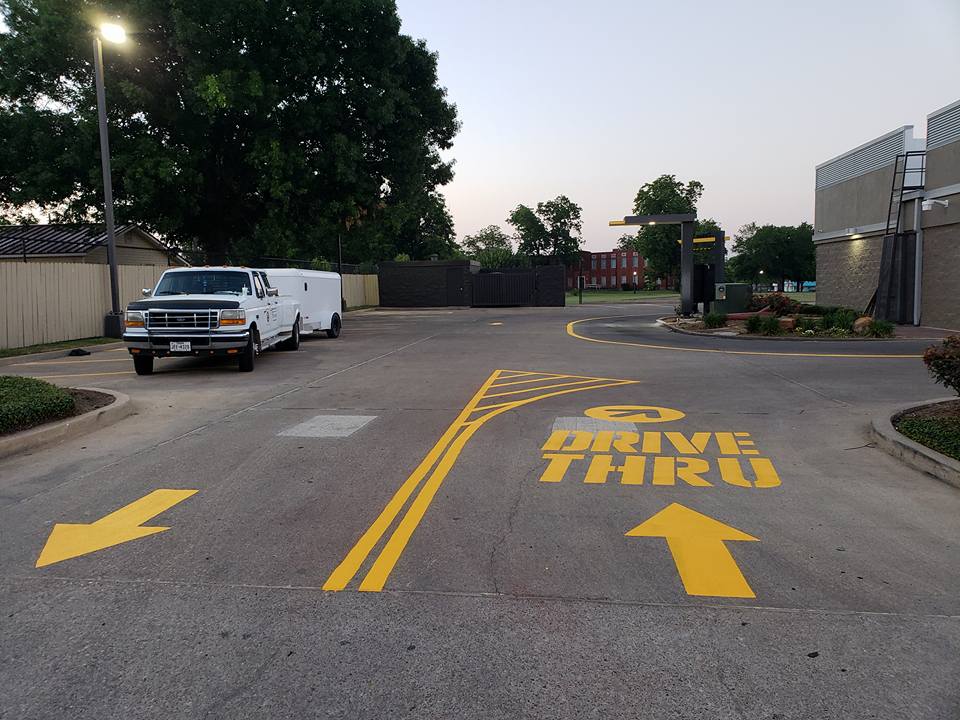 Other Services We Offer
If you are looking for services that don't have to do with concrete installation, lining, or pressure washing, we offer additional services. Our company is recognized for our asphalt and concrete surfaces, but we also provide gutter construction clean up, gutter cleaning, and window washing services. If you are having construction done on a commercial property and need construction clean up, please call us today at 254-716-8685! No matter if you need additional services or concrete striping in Killeen, TX, we are more than happy to help you!
Construction Site Clean Up Our construction site clean up is reliable and effective, getting rid of any unwanted material or trash you need.
Roof Gutter Clean Out Service Do your gutters need professional cleaning? You can rely on our contractors for roof gutter cleaning services.
Window Washing Service Could your windows use a really great washing? Call eSquared Asphalt Maintenance for this type of service.
Through diligent work practices, our professionals are able to give only the highest quality materials and workmanship available. When you want quality parking lot maintenance in Killeen, TX, call our professionals at 254-716-8685 for professional concrete lining, maintenance, and care of all of your concrete.