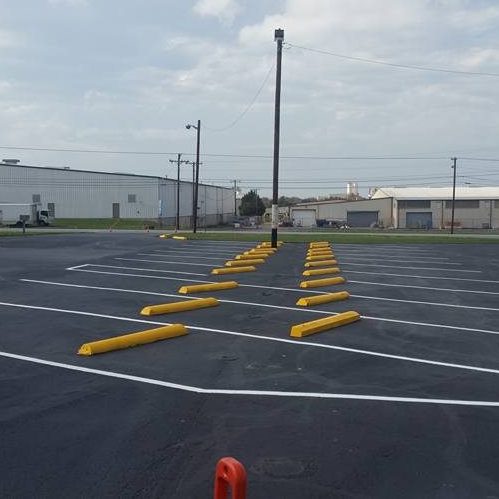 Professional Maintenance for Your Parking Lot
The eSquared Asphalt Maintenance team provides exceptional service completed by trained service providers that doesn't strain your budget. Our technicians work with you and deliver all of your options clearly and thoroughly to provide the best outcome and benefits for your business professionals guide you through the process to guarantee your complete satisfaction by going over all of your options clearly and completely. No matter if you want a new decorative patio or you're looking for commercial concrete striping, our Killeen, TX experts are ready to help. Call 254-716-8685 to talk with our representatives today.
Concrete Marking
In an effort to provide only top quality concrete striping in Killeen, TX, our experts are kept up to date on all local and state codes. We provide advice on material and product options such as cost, performance, and lifespan, and provide professional painting that's uniform and flawless. Our team is trained in all EPA and ADA codes and guidelines to ensure that your job is always completed within compliance.
Concrete Installation and Restoration
Our professionals can provide installation, repair, and restoration of your concrete structures such as retaining walls, walkways, driveways, and even fence columns. Our professionals are trained at specialty concrete and can deliver completely customized finishes like decorative or stamped design techniques. Our cleaning and protective concrete services afford your constructs with protection from UV rays, weather, and water that can lead to premature degradation. If you need concrete services around Killeen, TX, call the professionals at eSquared Asphalt Maintenance for unbeatable workmanship that lasts.
Through diligent work practices, our professionals are able to give only the highest quality materials and workmanship available. When you want quality parking lot maintenance in Killeen, TX, call our professionals at 254-716-8685 for professional concrete lining, maintenance, and care of all of your concrete.