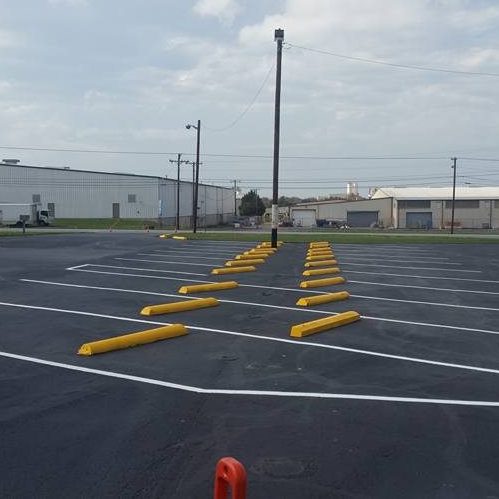 Professional Maintenance for Your Parking Lot
At eSquared Asphalt Maintenance, our professionals work diligently to ensure professional, complete completion of your project with no stress to you and no strain on your wallet. Our technicians will work with you to provide the best service possible and go over all possible options and outcomes. Whether you need parking lot maintenance in Killeen, TX, or you want your back patio restored, our experts have you covered. Contact us at 254-716-8685 to arrange your consultation.
Concrete Lining
Our technicians are seasoned and trained in all aspects of concrete striping in Killeen, TX including local and state guidelines and codes. Our professionals offer guidance on the most beneficial and durable materials for your project, and create a uniform paint job that's smooth and long-lasting. Our professionals ensure your job is always in compliance with organizations like the EPA and ADA to make sure that you don't get penalized.
Pressure Washing Service
Our technicians can deliver pressure washing services for all types of surface, including wood and vinyl. Our experts can get rid of all dirt, grime, and even paint from your surface without damaging the underneath. Our professionals will restore the fresh look of your material and maximize its longevity and resistance. For commercial or residential pressure washing in Killeen, TX, call the team you can depend on. Contact 254-716-8685 to find out more about our pressure washing services and benefits.
Concrete Installation and Maintenance
Our professionals also provide expert installation, repair, and maintenance of walkways, patios, fence columns, and even retaining walls. Our professionals are skilled at specialty concrete and can deliver completely customized touches like decorative or stamped design techniques. We can repair or clean any concrete structure, and provide resistance to UV rays, water, and other elements that can cause your concrete to age and degrade. Call the eSquared Asphalt Maintenance professionals when you need concrete services in Killeen, TX that stand the test of time.
Additional Services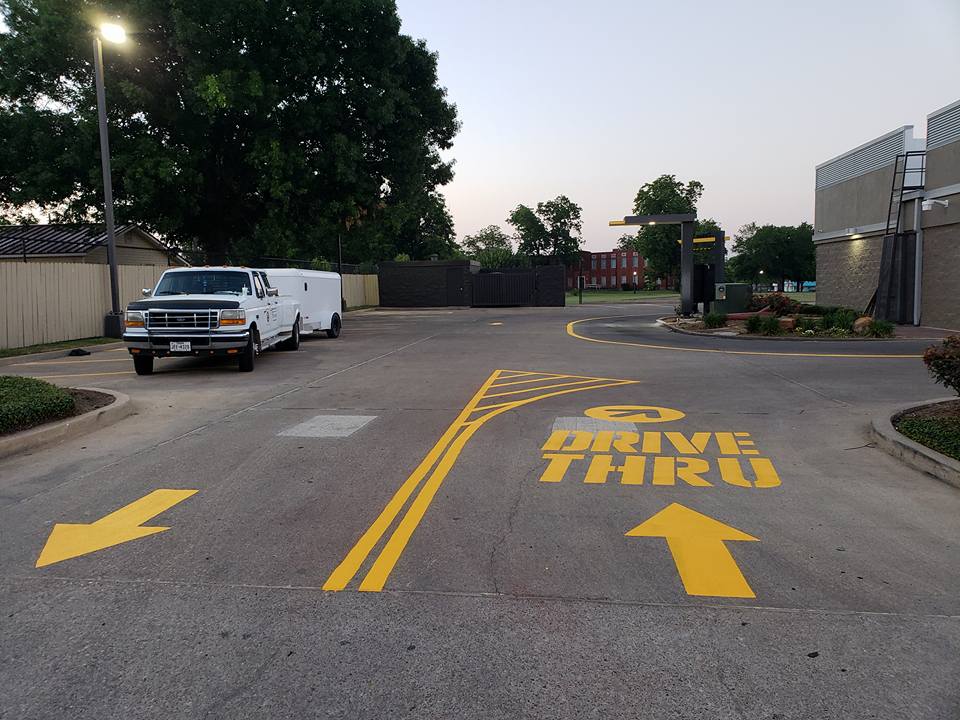 Other Services We Offer
If you are looking for services that don't have to do with concrete installation, lining, or pressure washing, we offer additional services. From window washing to gutter cleaning, our clients can come to us when they need other services besides asphalt and concrete services. If you are having construction done on a commercial property and need construction clean up or you home's gutters need cleaning, please call us today at 254-716-8685! We are here to help when our clients need additional services and concrete striping in Killeen, TX.
Our technicians work diligently to cultivate relationships with the top area suppliers to ensure your products are always high quality, and we provide top rated workmanship that's guaranteed to satisfy. If you need quality parking lot maintenance in Killeen, TX, call our professionals by calling 254-716-8685 for expert concrete lining, maintenance, and care of all of your concrete.