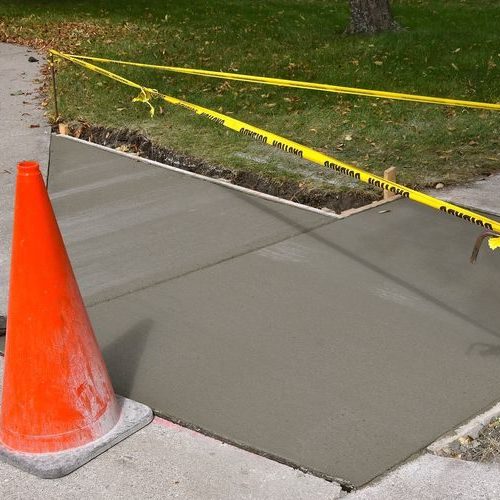 Professional Concrete Pouring and Maintenance
When you need concrete services in Waco and Temple, TX, there's only one name to trust. The professionals of eSquared Asphalt Maintenance can provide comprehensive, knowledgeable completion of any commercial installation, repair, or restoration concrete project, and deliver quality, customized results without breaking your bank. When you need reliable concrete services in Waco and Temple, TX, call the experts at eSquared Asphalt Maintenance at 254-716-8685 for quality workmanship you can trust.
Installation Services
Whether you're looking to create a new look for your business with a walkway installation or you need repairs for cracked and crumbling concrete, our skilled team has you covered. We will listen to your project goals to provide detailed information about beneficial materials and their costs, advantages, and lifespans, as well as installation procedures, project timeline, and maintenance tips to ensure that you are completely satisfied with your finished product. When you need knowledgeable concrete installation service for your business, call our professionals at 254-716-8685.
Repair and Restoration Services
Over time, your concrete can become deteriorated and worn from hazards like water, wind, and UV rays. When your concrete begins to show signs of aging, contact our professionals for complete repair and restoration services. Our knowledgeable team can not only repair your concrete structure but provide specialty concrete decoration and stamping for a truly unique appearance. When you're in search of reliable concrete restoration or repair, call our professionals at 254-716-8685 to complete your project quickly.
Our trained, experienced staff can complete any concrete project you may have with professionalism and know-how to ensure your complete satisfaction. Our work is time-tested and can bring your space back to life with personalized flair. When you need quality, reliable commercial concrete services in Waco and Temple, TX, call our experts at 254-716-8685 to discover what makes the eSquared Asphalt Maintenance team better than the rest.