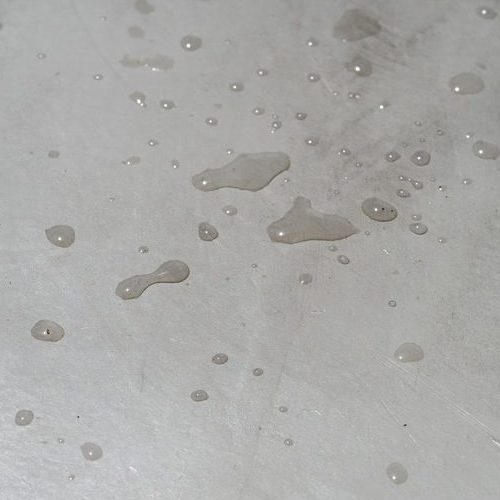 We Will Waterproof Your Concrete
The concrete around your business is imperative to its structure, beauty, and functionality. When water threatens your concrete's solidarity, fight back with a waterproof coating for any type of concrete or structure. Water penetrates concrete easily causing crumbling and disintegration. Concrete waterproofing prevents premature deterioration and helps reduce the formation of fine lines and cracks that can develop into large problems. To find out more about how concrete waterproofing around Waco and Temple, TX can benefit you, call our experts at 254-716-8685.
Benefits of Concrete Waterproofing
Concrete waterproofing will benefit just about any home, even those that don't have to deal with floods. In Waco and Temple, TX, for example, we receive enough rainfall alone to warrant the waterproofing of concrete. Water damage to a foundation will cause both cosmetic and structural damage. Excessive rainfall can also cause sidewalks, walkways, driveways, and patios to endure unsightly cracks and holes.
Cement waterproofing can help guard against water problems with a complete seal provided to repel even large amounts of water. Waterproofing your cement can not only help prevent water damage from standing water, but can also provide protection against steam, humidity, and steady rain. Our professionals will assess your concrete and discuss waterproofing choices that fit every budget.
Why Use a Professional?
Typically, waterproofing can be a simple do-it-yourself task. However, there are times when a professional is advised for safety and experience. Problems with adhesion, product choice, and application can arise quickly with these projects, and a professional can tackle each one with confidence and know-how. Find out why you need a professional for concrete waterproofing in Waco and Temple, TX.
Foundations: A professional is always advised when completing work on your foundation. Trained concrete technicians can identify weaknesses and developing problems within your system that could prevent the coating from working or could lead to bigger problems. An expert can also ensure comprehensive coverage of your foundation, even in the hardest to reach nooks and crannies.
Sidewalks and Walkways: Waterproofing products can have hazardous chemicals that have special handling and discarding instructions. Some of these chemicals can lead to great danger to your family if not prepared, applied, and cured correctly. Our professionals have years of experience in concrete waterproofing and can apply your coating with the correct procedure for safety and effectiveness.
Driveways, Decks, and Patios: As three of the most used outdoor structures at your business, your deck, walkway, and driveway can benefit greatly from waterproofing. High traffic areas can deteriorate quickly once damage begins to seep in and can be costly and time-consuming to repair. Therefore, it's important to ensure complete coverage of the area when applying a waterproof coating to prevent water seepage throughout the structure. Our team of professionals can repair any current damage and completely seal your driveway or patio to prevent further, as well as future damages.
Your concrete structures are important to the look and feel of your business. Keep them nicer longer with concrete waterproofing in Waco and Temple, TX. Call our consultants today at 254-716-8685 to schedule your inspection and application.