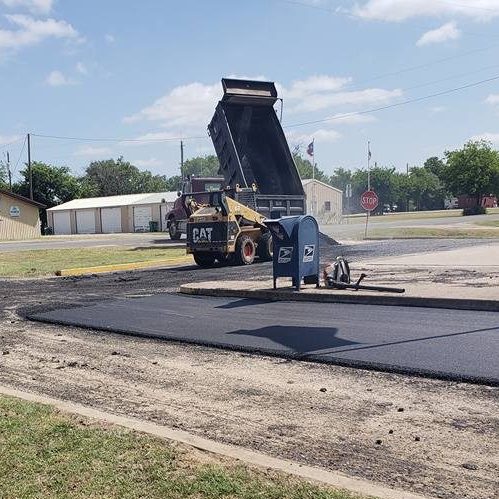 Improving the Surface of Your Pavement
Do you have an asphalt parking lot, drive-thru, or other asphalt area that is starting to deteriorate? Asphalt that is damaged not only looks bad, but it can also damage a car's tires over time. The most logical step would be to completely tear up the old asphalt and pour new asphalt into its place. However, there is an easier and faster way to have a better-looking parking lot or driveway, and that's with an asphalt overlay. An asphalt overlay is when new asphalt is poured over existing asphalt. If you think you need an asphalt overlay for your Waco and Temple, TX property, call eSquared Asphalt Maintenance at 254-716-8685!
Asphalt Overlay Process
There are things our contractors need to consider before we begin any asphalt overlay. We need to consider the size of the project, how many cracks are in the asphalt, the pitch, as well as the elevation. If we determine that your driveway or parking lot doesn't meet the right criteria, we will suggest that the asphalt is completely replaced.
However, if your asphalt area meets the requirements needed, we will perform an asphalt overlay for your Waco and Temple, TX property. Once we have inspected your asphalt and decided it's a good candidate for overlay services, we will begin the process.
Repair: If there are potholes or sinking on the surface of the asphalt, we will repair and rebuild it.
Paving: When the repairs have been completed, the final step will be to pour the asphalt and pave the surface.
When you need asphalt overlay for your driveway or parking lot, we are here to help! Just call our office at 254-716-8685 to schedule an appointment. We will provide you with detailed information about the service and provide you with more information on other services, such as concrete pouring, that we offer. Don't wait until your asphalt is too damaged–contact us now for help!