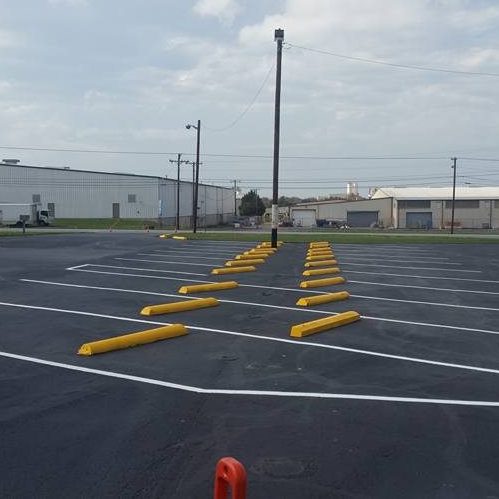 Professional Maintenance for Your Parking Lot
The eSquared Asphalt Maintenance experts work tirelessly to deliver professional services that don't strain your budget. Our experts will work with you to deliver the best service possible and discuss all possible options and outcomes. No matter if you want a new stamped patio or you're looking for commercial concrete striping, our Woodway, TX professionals are ready to help. Call 254-716-8685 to speak with our consultants today.
Concrete Marking
Our professionals are trained and knowledgeable on all local and state codes and guidelines to provide compliant concrete striping in Woodway, TX. We provide professional painting that's uniform and smooth, and provide multiple product choices to fit your needs and budget. Our team ensures your project is always in compliance with organizations like the EPA and ADA to make sure that you don't get penalized.
Pressure Washing
Our experts can deliver pressure washing completion for all of your structures including breakable materials like wood and vinylwithout leaving marks or spray patterns. We can offer comprehensive cleaning of your soft surfaces without causing damage or streaking. We can re energize and revitalize your wood and vinyl constructs, eliminating mildew and mold, and maximizing its longevity and durability. Call 254-716-8685 when you need a skilled, professional team you can trust with your commercial pressure washing in Woodway, TX.
Concrete Installation and Restoration
Our expert technicians can provide unparalleled installation, repair, and restoration of concrete constructs like driveways, walkways, and columns. Our professionals are trained at specialty concrete and can deliver completely customized finishes like decorative or stamped design techniques. Our cleaning and protective concrete services afford your constructs with protection from UV rays, weather, and water that can lead to premature degradation. Call the eSquared Asphalt Maintenance experts when you're looking for concrete services in Woodway, TX that stand the test of time.
Additional Services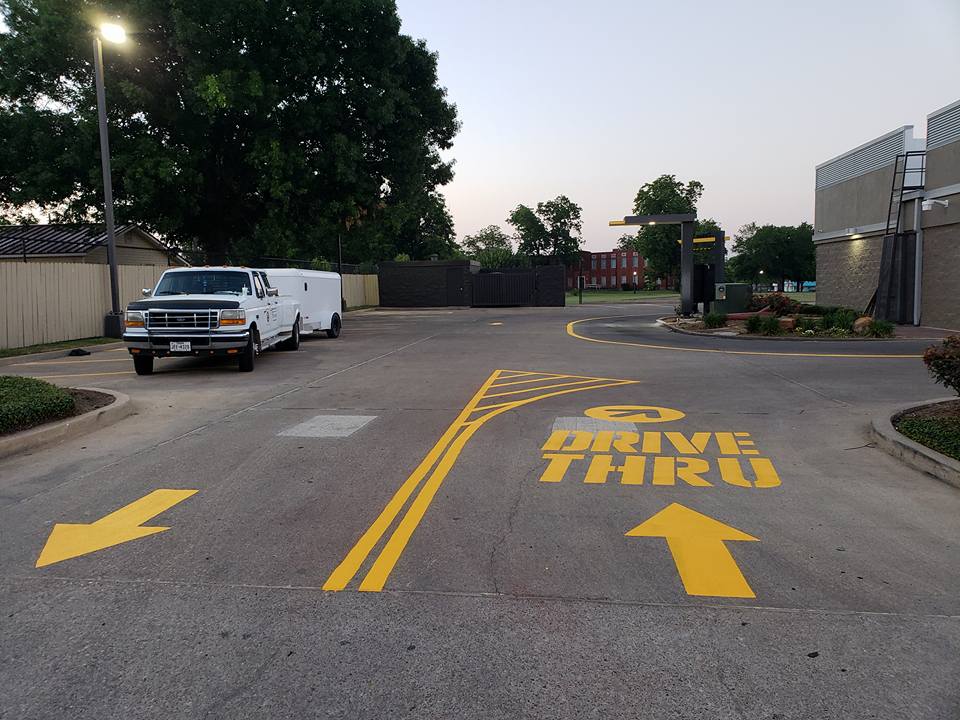 Other Services We Offer
At eSquared Asphalt Maintenance we are able to offer other services for our clients besides concrete lining, concrete installation, and pressure washing. Our company is recognized for our asphalt and concrete surfaces, but we also provide gutter construction clean up, gutter cleaning, and window washing services. When you need construction materials cleaned up or your business's windows washed, call us at 254-716-8685 to make an appointment. For any client that needs additional services and concrete striping in Woodway, TX, we are here to help.
Our team works hard to develop working relationships with the top suppliers to offer you only high quality materials and unbeatable workmanship. If you need quality parking lot maintenance in Woodway, TX, call our experts by calling 254-716-8685 for expert concrete lining, maintenance, and care of all of your concrete.