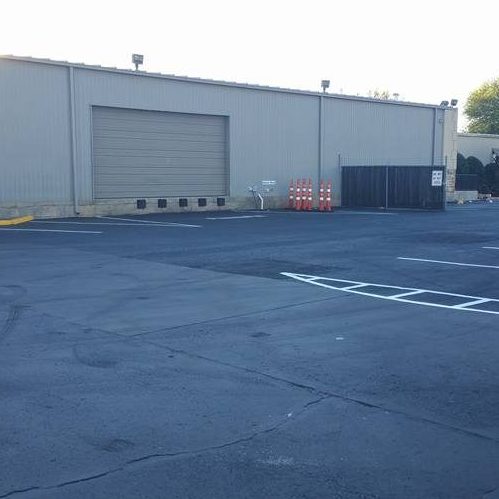 Precise Warehouse Line Striping Services
Your warehouse markings are crucial for pedestrian walkways, forklift paths, and other industrial lanes and guidelines used daily to keep workers safe. When your lines begin to fade or wear, replacement is imperative for the well-being of your crew. Don't trust just any company to prepare or reapply your warehouse striping. Call our expert technicians at 254-716-8685 to perform all of your warehouse line striping in the Waco and Temple, TX area. We also offer other painting services if you need them.
Another Level of Service
Your warehouse guidelines are the backbone of your area's structure. They communicate direction, allowances, and safety measures to every worker in the building, and should be neat, visible, and flat. When sticker edges begin to curl or when the paint starts to peel, it's time to consider reapplication. Our experts discuss your reflective and matte striping options with you, describing the benefits and downfalls of each product as well as installation placement and timeline. Our trained professionals confirm the precise location of each mark with you to ensure perfect placement that is neat and noticeable. We are knowledgeable in state and local codes and regulations, and follow them in complete compliance to ensure your warehouse is within boundaries. When you need professional warehouse line striping in Waco and Temple, TX, call our experts to provide expert placement and adhesion that lasts.
The Process
Our professionals will evaluate your space to determine the best material for the project. We will discuss our advice as well as all of your material options with you, explaining costs, resistances, and application timelines to ensure you get exactly what you're looking for. Our technicians will begin by preparing the area including removing old markings, cleaning and drying the space, and repairing any divots or dents that could prevent optimal adhesion. We will accurately and carefully apply your markings and reinspect to ensure a proper seal.
Warehouse striping is important to the workflow of a factory or manufacturer since it communicates warnings and work designations. If you need professional warehouse line striping in Waco and Temple, TX, contact our painting experts for perfect, even striping. Contact the team at eSquared Asphalt Maintenance at 254-716-8685 to schedule work.