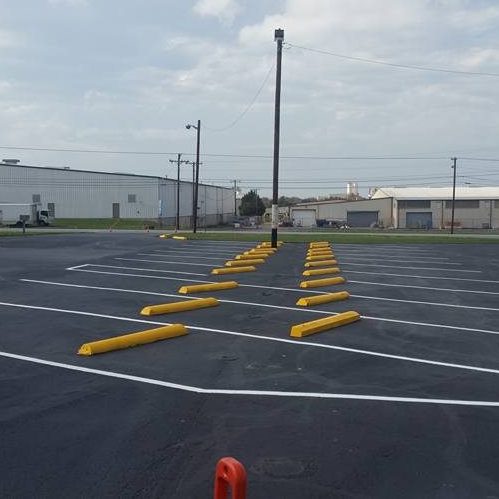 Professional Maintenance for Your Parking Lot
The eSquared Asphalt Maintenance team works diligently to provide you with professional services that don't strain your budget. Our experts work with you and discuss all of your options clearly and thoroughly to give you the best outcome and benefits for your business experts guide you through the process to ensure your complete satisfaction by going over all of your options clearly and comprehensively. Call our experts at 254-716-8685 whether you're in search of patio restoration at your business or you want concrete striping for your Whitney, TX business, our experts can complete your job accurately and successfully.
Concrete Striping
Our professionals are experienced and up to date on all local and state codes and guidelines to ensure compliant concrete striping in Whitney, TX. We provide professional painting that's uniform and smooth, and provide extensive product choices to fit your needs and budget. Our team is experienced in code enforcement procedures by entities like the EPA and the ADA, and we provide advice and process information so that you can make sure your company is always in compliance.
Pressure Washing
Our professionals can provide pressure washing completion for all of your structures including sensitive wood and vinylwithout leaving marks or spray patterns. We can offer complete cleaning of your soft surfaces without causing damage or streaking. Our team can remove contaminants and debris that causes breakdown to reveal healthier material that lasts longer. For skilled and experienced commercial pressure washing in Whitney, TX, call the team you can trust. Contact 254-716-8685 to find out more about our pressure washing services and benefits.
Code Compliant Pressure Washing Don't get fined due to a negligent pressure washing team. Our professionals recognize and follow all EPA laws.
Restaurant Pressure Washing Stay compliant and customer friendly with comprehensive pressure washing from the front to the kitchen, and everything in between.
Concrete Stain and Gum Removal Put your best foot forward with your patrons using our parking lot and sidewalk stain and gum removal service.
Concrete Installation and Restoration
Our professionals also provide expert installation, repair, and maintenance of walkways, patios, fence columns, and even retaining walls. Our specialists are also trained to deliver completely customizable artistic finishes like decorative or stamped concrete. We can repair or restore any concrete construct, and provide resistance to UV rays, water, and other elements that can cause your concrete to age and degrade. When you need concrete services around Whitney, TX, contact the experts at eSquared Asphalt Maintenance for exquisite workmanship that lasts.
Additional Services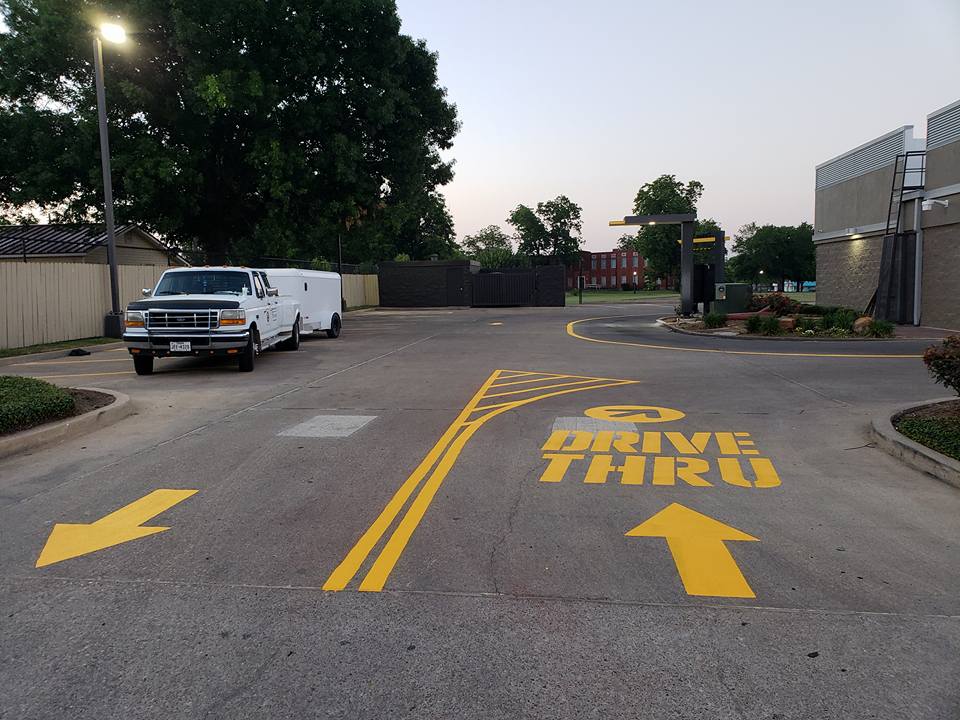 Other Services We Offer
If you are looking for services that don't have to do with concrete installation, lining, or pressure washing, we offer additional services. Providing services for asphalt and concrete surfaces and structures is a big part of what we do, but we also offer services like window washing, construction clean up, and roof gutter clean up. When you need construction materials cleaned up or your business's windows washed, call us at 254-716-8685 to make an appointment. No matter if you need additional services or concrete striping in Whitney, TX, we are more than happy to help you!
Our team works hard to develop working relationships with the leading suppliers to offer you only high quality materials and unbeatable workmanship. If you want quality parking lot maintenance in Whitney, TX, contact our professionals at 254-716-8685 for expert concrete lining, maintenance, and care of all of your concrete.