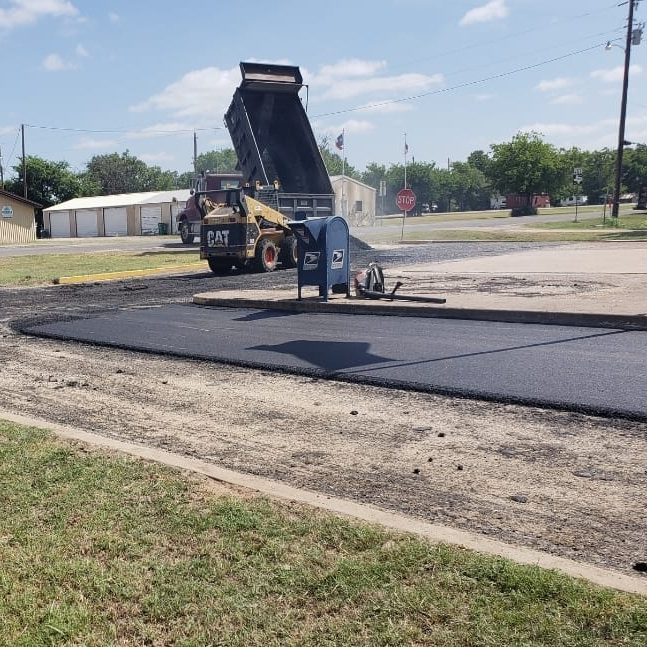 Paving Done Right
Your company's parking lot is the first impression your clientele will get of your business and workmanship. Make sure your pavement is in optimal condition to impress even the strictest customer with professional paving services offered by the eSquared Asphalt Maintenance experts. Whether you have a new business that needs new pavement installation or you're looking for an asphalt overlay to restore your pavement's appearance and strength, out team has the knowledge and know-how to complete your project quickly and efficiently. Call the eSquared Asphalt Maintenance professionals now at 254-716-8685 to talk about your paving options in the Waco and Temple, TX area.
New Pavement Installation
When your company needs new or replacement pavement, don't trust any team to do the job. From sub base construction to the final roll, our team takes care in every step to ensure that you end up with a pavement construct that stands the test of time. We take the time to properly pack the base of your area so your pavement lasts longer without cracks, separation, or crumbling. The eSquared Asphalt Maintenance experts also use the perfect mixture to ensure that the tar to gravel ratio is always optimal for proper binding, even during the heaviest traffic. When you need paving installation that you can count on, call our experts at 254-716-8685 . We deliver quick, convenient paving services throughout Waco and Temple, TX.
Keeping Your Pavement Strong
Along with pavement instalation and replacmenet, our experts can provide services such as crack sealing, sealcoating, and asphalt overlays to help your pavement stand up to even the harshest environments. The best-kept pavement can begin to wear over time. Crack sealing helps your pavement combat problems caused by traffic, UV rays, and other toils by sealing cracks that can allow debris beneath the surface, causing separation, spidering, and more. Sealcoating is a uniform coating that is applied to the entire paved area to protect against everyday hazards and restores the look of your asphalt. When your pavement is to worn or damaged for crack sealing and sealcoating, our experts can help with an asphalt overlay. With this technique the eSquared Asphalt Maintenance professionals can restore the strength and appearance of your pavement by adding a new layer of asphalt over the current one. This rebinds your pavement, restoring strength and stability to your parking lot or driveway.
No matter what type of problem you're having with your pavement, our experts are here to help. We provide reliable service that gets your asphalt mended and back into action fast so you never lose business due to shoddy parking conditions. Call us today at 254-716-8685 and learn more about your paving options in the Waco and Temple, TX area. We provide the asphalt services you need to keep your business or store front inviting and professional.