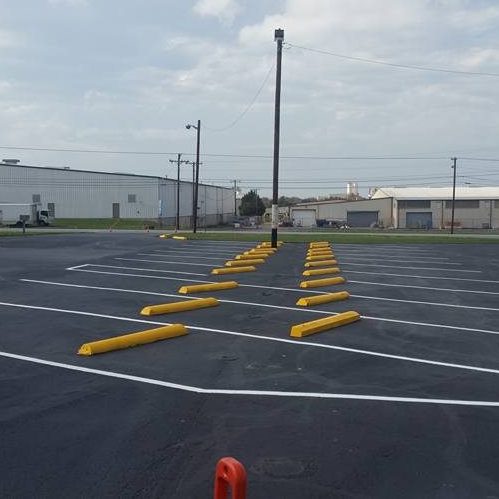 Professional Maintenance for Your Parking Lot
At eSquared Asphalt Maintenance, our professionals work diligently to provide professional, complete completion of your project with no hassle to you and no strain on your wallet. Our technicians will work with you to provide the best workmanship possible and go over all possible options and outcomes. Whether you need parking lot maintenance in China Spring, TX, or you need your back patio restored, our team has you covered. Contact us at 254-716-8685 to schedule your consultation.
Concrete Striping
Our technicians are experienced and knowledgeable in all aspects of concrete striping in China Spring, TX including local and state guidelines and codes. We offer advice on material and product options such as cost, performance, and lifespan, and provide professional painting that's smooth and flawless. Our experts are trained in all EPA and ADA codes and guidelines to make sure that your job is always completed within compliance.
Pressure Washing Service
Our professionals can provide pressure washing services for all of your residential or commercial structures including breakable materials like wood and vinylwithout making marks or spray patterns. Our experts can remove all dirt, grime, and even paint from your surface while not damaging the underneath. Our team can remove contaminants and debris that causes breakdown to reveal healthier material that lasts longer. For commercial or residential pressure washing in China Spring, TX, turn to the team you can trust. Call 254-716-8685 to learn more about our pressure washing services and benefits.
Concrete Installation and Maintenance
Our professionals can deliver expert installation, repair, and restoration of concrete constructs like driveways, walkways, and columns. Our professionals are also trained to deliver completely personalized artistic finishes like decorative or stamped concrete. The eSquared Asphalt Maintenance cleaning and restorative techniques provide protection for any concrete construct from UV rays, water, and weather hazards. When you're searching for concrete services around China Spring, TX, contact the experts at eSquared Asphalt Maintenance for impeccable workmanship that lasts.
Additional Services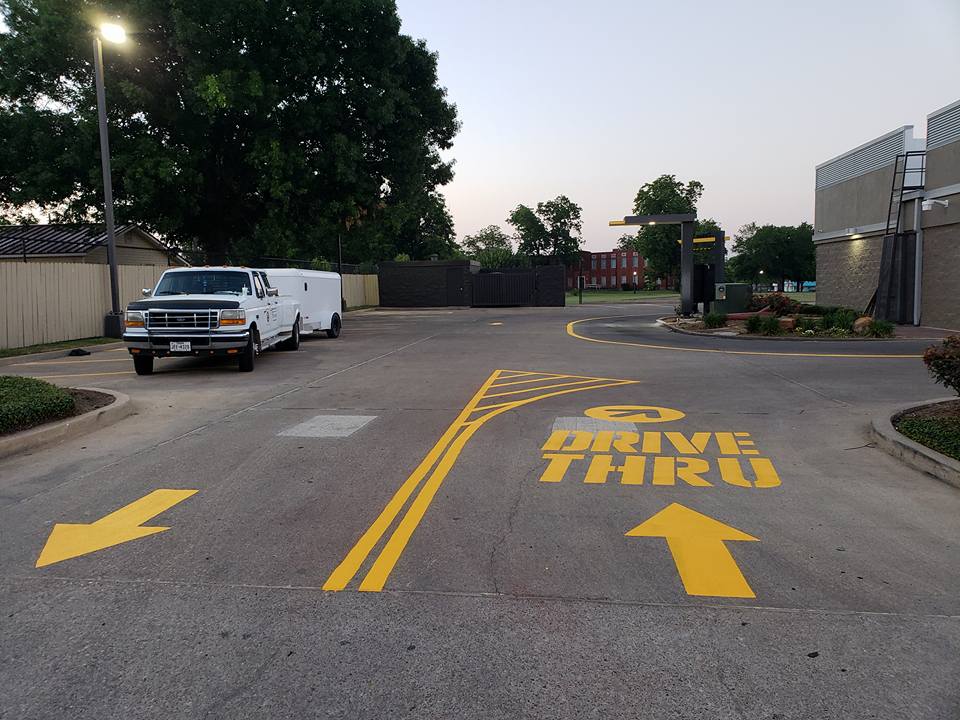 Other Services We Offer
At eSquared Asphalt Maintenance we are able to offer other services for our clients besides concrete lining, concrete installation, and pressure washing. From window washing to gutter cleaning, our clients can come to us when they need other services besides asphalt and concrete services. To schedule an appointment for any of these service, feel free to call our office at 254-716-8685. No matter if you need additional services or concrete stiping in China Spring, TX, we are more than happy to help you!
Our experts work hard to create working relationships with the leading suppliers to offer you only top quality materials and unparalleled workmanship. Our seasoned experts can complete any concrete or asphalt work your home or business requires, including experienced parking lot maintenance, throughout China Spring, TX. When you're looking for certified concrete professionals you can rely on, call the eSquared Asphalt Maintenance team at 254-716-8685 and arrange your consultation now.