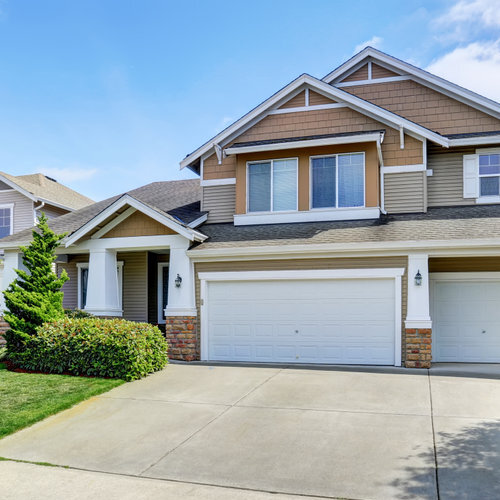 Have a Smooth Driveway
If you're placing your home on the market sometime in the future, you're probably wondering what you can do that will increase the value. Updating the kitchen and bathrooms can bring a high ROI, but what about the exterior? Maybe give a concrete driveway installation some thought.
Does a new driveway add value to a house?
Anything you can do to the exterior or interior of your home will add value. By updating the bathrooms or the kitchen or creating an attractive curb appeal. This starts by keeping the lawn cut and trimmed, weeding the flowerbed, and maintaining the shrubs and trees. By giving your home a visual attractiveness, you're sure to have a good first impression when placing your home on the market.
One area that is often overlooked is the driveway. When the driveway is chipped, cracked, showing its age, and has a degrading appearance can overshadow all the other things you do to the exterior. The driveway alone can turn more potential buyers away than only having one bathroom. The investment in a concrete driveway installation can bring the curb appeal up a whole level, or two!
What is the ROI on a new driveway?
Along with a manicured flowerbed, well-groomed yard, and a lit walkway, having a professionally done concrete driveway installation will give your home an inviting appearance. The actual costs of anything these days are hard to predict, including concrete driveway installation jobs. But what we can tell you is that having a concrete driveway installation job for your home can increase the property value by up to 10 percent according to real estate experts.
How long before you can drive on a newly poured concrete driveway?
The concrete contractor will stretch out warning tape at the end and around your new concrete driveway installation. Leave this in place for a minimum of 7 days, advising any delivery vehicles and visitors to park away from the drive. After 7 days, your new concrete driveway is ready for passenger vehicles, staying center-most to avoid the edges.
How do you know when to replace your driveway?
What if you already have a concrete driveway, but it may not be up to par? You should also be concerned about liability issues with a concrete driveway that is degrading. If your current driveway is showing any of the following, it is time to consider a new concrete driveway installation:
Cracking: Over time, cracks form on concrete driveways over time. While this may be 'natural', it leaves the driveway open to absorbing gasoline, oil, salts, water, and other substances that start deteriorating the concrete.
Potholes: Potholes in drives damage your car. 
Drainage Problems: A concrete driveway that has begun to sink or slope will cause drainage issues for your lawn. Water will begin puddling in the driveway, which leads to deterioration. 
Rough Appearance: Over time, sun exposure will damage your driveway, creating a rough surface. This makes it weak and susceptible to being damaged.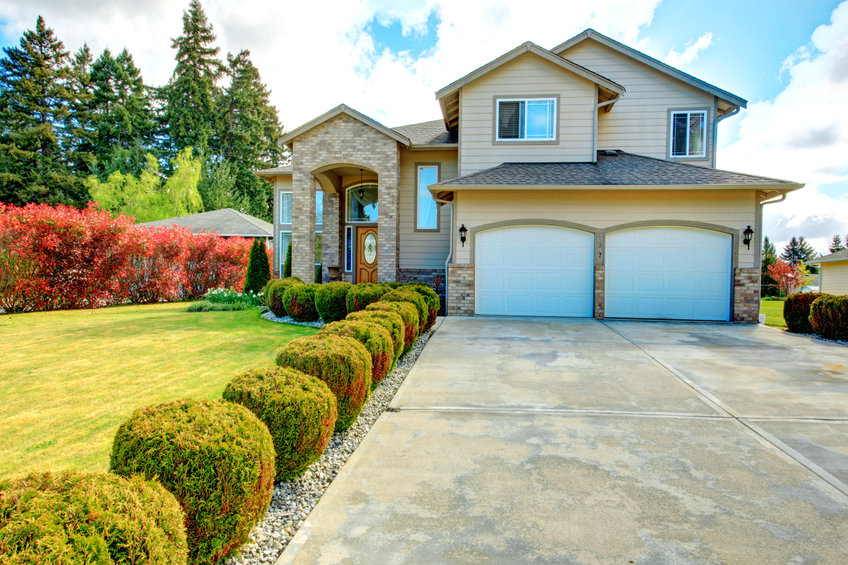 How often should you repair your concrete driveway?
It is nothing unusual for a concrete driveway to develop cracks. Left, unaddressed, they can become ugly, cause problems, and overall, decline the curb appeal of your home. Repairs of those cracks should be done as soon as they are noticed. To minimize the repairs, and protect your investment, experts recommend the following:
Reseal it every 3 to 5 years
Patch cracks immediately before they get too deep or wide
Don't use salt for ice and snow, but shovel instead
Pressure wash your driveway every 6 months
Clean and remove any fluid stains immediately
How long should concrete driveways last?
The method and quality of a concrete driveway installation will determine the lifespan of the driveway. Other factors that can affect the lifespan of your driveway are the climate and environmental conditions. So, if all is ideal, is a concrete driveway long-lasting? The life expectancy of a concrete driveway is approximately 30 years with proper maintenance and upkeep.
How often should you resurface a concrete driveway?
If your concrete driveway has superficial cracking, some chipping, spalling, or has started discoloring, a resurfacing will be sufficient. That will give you approximately another 10 years before you'll need a new concrete driveway installation.
At the End of the Driveway
Of course, after investing in a new concrete driveway installation, you want to protect it as much as possible. So, what are some damages that might happen to a concrete driveway?
There are five things that can cause damage to your concrete driveway:
1. Weight
Your concrete driveway has a weight limit, like most materials. Parking heavy vehicles on your concrete driveway, like a large boat or an RV, can cause damage like premature cracking.
2. Corrosion
We don't have much use for laying rock salt for ice here in the Waco, Texas area, but on the rare occasions we do have that winter weather, avoid using rock salt. Other corrosives that can damage a concrete driveway are automobile fluids, like motor oil, pesticides, and storm drain runoff can cause corrosion, premature cracking, and/or sinking.
3. Roots
Trees are an upgrade to a home and provide much-needed shade in Texas summers. But if the roots get to the concrete driveway, it can cause the concrete to buckle and crack.
4. Garden Tools
Taking care of your landscaping can damage your driveway, including the edger, lawnmower, hoes, shovels, and even the weed eater.
5. Storm Protection
Keeping your concrete driveway installation investment protected can be done by applying seal coating every 3 to 5 years. This will protect it from hard rains, hailstone, UV rays, falling tree limbs, rocks, etc.
eSquared Asphalt Maintenance provides a uniform & strong concrete driveway in Waco and Temple, TX. Call 254-716-8685 to schedule services.