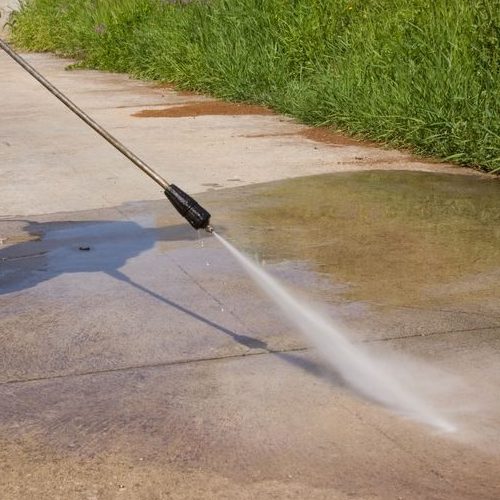 Pressure Washing for Your Home or Business
Throughout time, your structure can begin to look worn from dust and dirt buildup and deterioration from UV rays, rain, and wind. Revive the look of almost any material with our expert pressure washing services that can cleanse, restore, and protect your surface. We work with you every step of the way to provide product and coating information as well as process and service time so you always get the service you expect. When you need professional pressure washing in Waco and Temple, TX, call our experts at 254-716-8685
Residential Services
When the exterior constructs of your home begin to attract more dust than compliments, it may be time for a professional cleaning by the eSquared Asphalt Maintenance team. We provide a thorough explanation and completion of each project and guide you through your material and product choices with information about cost, performance, and protective qualities to ensure your complete satisfaction with your finished product. For professional residential pressure washing of all of your structures, call our team at 254-716-8685 to discover why we lead the Waco and Temple, TX area in pressure washing.
Commercial Services
As a business owner, you have many regulations and standards to follow to avoid fines and other repercussions from local and state departments. Our professionals are knowledgeable and experienced in all local and state codes and guidelines and can provide compliant, comprehensive services to provide your business with cleaning that protects against slips, degrading concrete, and paint fading and chipping. For expert commercial pressure washing in Waco and Temple, TX, call our experienced technicians at 254-716-8685.
Whether your home is need of mildew and mold elimination or your commercial parking lot is getting a little too slippery, our experts can provide comprehensive pressure washing that complies with all regulations and provides a complete clean that lasts and protects. To find out more about the benefits of pressure washing in Waco and Temple, TX, call our consultants at 254-716-8685 to schedule your appointment.