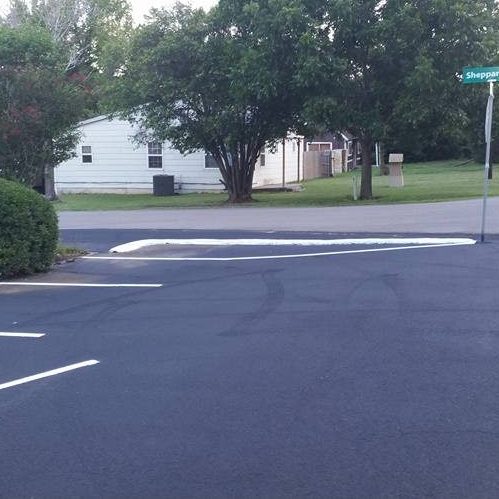 We Provide Professional Sweeping
As a successful business owner, you know that the appearance of your business's exterior is just as important, if not more important than the interior. The outward appearance of your business can have a big influence over the volume of your business. If you want to create a positive impression, consider scheduling parking lot sweeping through Waco and Temple, TX. You can reach us at 254-716-8685 if you'd like to find out more and set up a time for service.
Benefits of Parking Lot Sweeping
Keeping your parking lot neat and tidy can have many more benefits than simply increasing the curb appeal of your business. This type of sweeping removes dust, dirt, and small debris that can grind into asphalt and concrete, leading to cracks and divots that can develop into potholes. Keeping your area clear of these materials can lessen the wear on your parking lot which can increase its longevity and minimize repairs. Sweeping your parking lots can also help avoid hefty charges from OSHA (Occupational Safety and Health Administration) concerning slip and fall hazards for your employees and patrons. Call us to get parking lot sweeping in Waco and Temple, TX today!
The eSquared Asphalt Maintenance Difference
When you choose the eSquared Asphalt Maintenance professionals for your parking lot sweeping job in Waco and Temple, TX, you can rest assured that your cleaning will be comprehensive and code compliant as well as being affordable and convenient.
Our experts will begin the project by assessing your area and discussing your parking lot's weak spots and damages. We will deliver detailed information and advice about any needed or upcoming repairs including material details, timeline projections, and cost estimates. Our professionals can apply any of our services to your sweeping services such as power washing for stain removal, line painting for parking spaces and handicap regulations, and concrete and asphalt repair to maximize your parking lot's life and resistance.
Your parking lot is the first thing your patrons see when entering your business. Don't live with dingy, dirty, noncompliant parking lots that can end up costing you big in fines and business loss. Call our professionals at 254-716-8685 to discuss your exterior commercial service options, or to schedule your parking lot sweeping around Waco and Temple, TX.