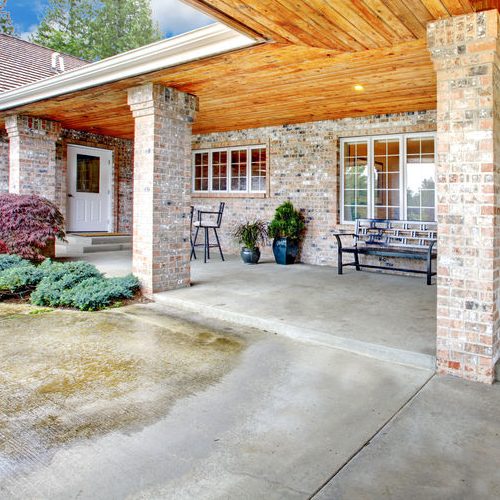 Professionals You Can Trust
If you're looking for an outdoor space where your family can relax and enjoy the fresh air and scenery, a concrete patio may be the answer you're looking for. Patios can offer a clean, beautiful environment for your children to play or for the monthly barbecue with friends. It can create a platform for the creation of a beautiful outdoor home area and offer a barrier from grass, bugs, and dirt when enjoying the outdoors. For more information about the benefits of patio installation in Waco and Temple, TX, call our professionals at 254-716-8685 to speak with a consultant.
Benefits of Concrete Patio Installation
Patios made from concrete offer premier durability and longevity. Concrete differs from other patio options in that it won't settle, and can staunchly resist the effects of sun and weather. Concrete patios have few maintenance requirements and need, at most, infrequent repair for cracks. Unique choices abound in the available styles and colors of concrete, so you can truly customize your patio to individual taste.
Creating Your Dream Space
Our professionals will begin your project by evaluating your space and offering material and installation options for every budget. We offer details on product benefits and lifespans, as well as installation procedures and maintenance requirements so you get the exact look and feel you want. Our team prepares and pours your concrete patio with precision and care to ensure a smooth, uniform finish that looks great and lasts for years. Our concrete specialists can also create a completely customized and unique look to your patio by adding final touches such as concrete stamping or decorative concrete options that will stand out and create a lasting centerpiece to your yard.
The eSquared Asphalt Maintenance professionals can prepare your area and install your concrete patio with no stress or hassle to you, and can complete any specialty work or design quickly and precisely to offer a finished product you'll be proud to call yours. If you would like more information, or you are considering a concrete patio installation in Waco and Temple, TX, call our professionals at 254-716-8685 to schedule your appointment today.