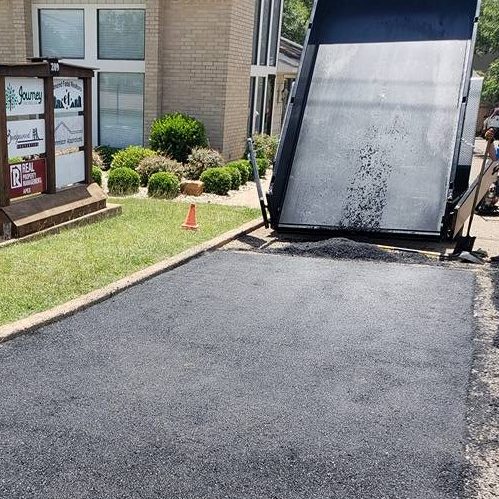 Expert Asphalt Driveway Installation Service
Is your home in serious need of a new driveway? Our technicians are here to help you! We are able to offer affordable and reliable asphalt driveway installation in the Waco and Temple, TX areas. Sure you could call us for crack repair if your driveway only has minor cracks, but if your driveway is old and unkempt, having a new paved driveway can boost your curb appeal. If you are interested in making an appointment with our contractors, please call our office at 254-716-8685! We will be able to give you all the details you need about this particular concrete pouring service we offer.
Why You Should Consider an Asphalt Driveway
If you've never had an asphalt driveway, you probably don't know what to expect. A lot of residential properties have concrete driveways, and while they are durable, they tend to crack after a couple of years. If you think an asphalt driveway installation for your Waco and Temple, TX home would be a good fit, it's important to know what type of benefits you will receive.
Resistant To Cracks: Unlike concrete driveways, asphalt driveways are more resistant to cracks.
Incredibly Durable: Another great thing about asphalt driveways is that they are not prone to flaking, so you don't have to worry about it becoming damaged with temperature fluctuations.
Easy Maintenance: Maintaining an asphalt driveway is a whole lot easier than maintaining a concrete driveway.
Quick Installation: Installing an asphalt driveway will only take one to two days tops to install.
Give us a call today to schedule an appointment for asphalt driveway services.
Call Our Contractors Today!
When you need professional asphalt driveway installation in Waco and Temple, TX, you can count on the technicians at eSquared Asphalt Maintenance to help you! We have been in this business for a long time, so we have what it takes to offer fast, effective, and expert driveway installations for your home. To get more information about this type of service or if you need to make an appointment, call our office at 254-716-8685! We will be sure to book a time that is convenient for your schedule.